Happy New Year you guys! Woke up this morning with Bryan Adams buzzing in my head:
Here I am this is me

There's no where else on earth I'd rather be

Here I am it's just me and you

Tonight we make our dreams come true

It's a new world it's a new start

It's alive with the beating of young hearts

It's a new day it's a new plan

I've been waiting for you

Here I am
And yes, I am planning to read this year. Same as every year. The other goals tend to blow away with the wind, so I'm not even going to bother airlifting them.
It's Monday! What Are You Reading? is a place to meet up and share what you have been, are and about to be reading over the week. It's hosted by Katherine @ The Book Date. You can also join
Jen Vincent,
Teach Mentor Texts
, and Kellee of
Unleashing Readers
for a kidlit focus. If you read and review books in children's literature – picture books, chapter books, middle grade novels, young adult novels, anything in the world of kidlit – join them!
Recently Finished
Murder on the Orient Express by Agatha Christie - Yes, I've used the movie cover and I know how much some of you hate that. But I finished the book on Thursday morning and went to go and see the movie that same afternoon. I know there were some negative critique on the latest Agatha Christie adaptation, but I enjoyed it very much. Each to his own. May we all remember that in 2018.
Day Four by Sarah Lotz - I finished this one with ten minutes to spare to midnight last night. Freakishly creepy. If you enjoyed the first installment of this series, The Three, or the TV-series Lost, you will love this book.
Currently Reading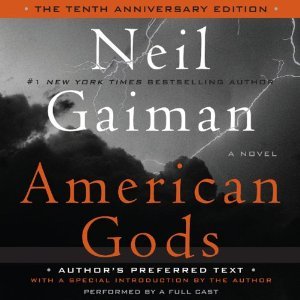 American Gods by Neil Gaiman - I think the biggest highlight for 2017 was me discovering audio books. I never really got into it, but when I realized it's the ultimate form of multi-tasking, I was hooked. I have been listening to this epic novel for the past 2 weeks and I am so glad it is sooooooo long. The narration is superb. The story is a bit creepy here and there, but it definitely keeps your attention.
Carnegie's Maid by Marie Benedict - Just started with this one. I'm still having tea with Google my old friend and catching up on the background of this novel. But I do believe it is going to be another good read by the author of The Other Einstein.
Cross my heart, hope to read
The forty rules of love by Elif Shafak - This book was recommended to me by one of the members of my Let's-eat-drink-wine-oh-and-talk-books Book Club. So I'll try it. Any thoughts on it?
Cocaine Blues by Kerry Greenwood - One of those long-listed TBR books. Might as well relieve it from its agony and get reading!
What are you reading for the first week of January 2018?
Mareli