Friday Meets 03 March 2017
Meet me on Friday @ Friday 56 for a bit of Book Blogger Hop to kick-start the weekend with Book Beginnings.
Just peeking to see if I will be allowed back on the blogosphere's stage anytime soon. I'll just stay here behind the curtain until I feel like making a grand entrance again. In the meantime, I'll play stage prompter and tell you what to read next....

(I have absolutely no idea what to read myself actually)
Friday 56 is hosted by Freda's Voice. For this date, you will need the following:
Grab a book

(Yes, any book. But it might get you to your other Friday activities a bit quicker if you just grab the book you are currently reading)

Turn to page 56 or 56% on your e-reader

Find a sentence or two

(your other Friday activities might determine this)

Post it!

Remember to post your link on Freda's Voice and to visit the other guys in the linky.
And don't forget to list the title of the book and the author as well.
I still have no reading schedule or challenges planned for 2017. I've only started reading again last week, so just give me a bit of time to get my act together again. The South African Book Lovers group on Goodreads is currently reading The Gunslinger by Stephen King. I've planned on reading The Dark Tower series last year but never got to it, so now is as good a time as any.
But do I actually like it? Uhmmm - I honestly don't know yet. I do know that the following type of music are constantly in the background of my mind as I read:
Page 56:
"She poured, and the man in black watched her. His eyes were large, luminous. The shadows were too thick to determine their color exactly. The hollering and whooping went on behind, unabated. Sheb, the worthless gelding, was playing about the Christian Soldiers and somebody had persuaded Aunt Mill to sing. Her voice, warped and distorted, cut through the babble like a dull ax through a calf's brain."
Keep reading or quit while I still don't really give a damn?
Lets join Gilion @ Rose City Reader now for Book Beginnings. Share the first sentence or so
of the book you are reading
(or just take the one you grabbed for Friday 56) and share it. You are welcome to also post your initial thoughts on the sentence and your first impressions of the book. Remember to also post your link to Rose City Reader and to visit the other City Readers! If you use another book as the one used for Friday 56, remember to include the title and author.
The Light Between Oceans by M.L. Stedman
has been on my kindle for ages and I have been meaning to read it for all those dark ages. Same as with The Gunslinger, now is as good a time as any.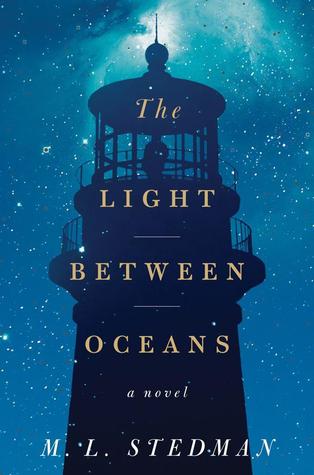 "On the day of the miracle, Isabel was kneeling at the cliff's edge, tending the small, newly made driftwood cross."
I'll keep reading.
As always, I will also be joining the

Book Blogger Hop (love the new graphic!)

hosted by

Ramblings of a coffee addicted writer

. Every week they will pop a question that you need to answer. Post your answer to your blog, enter your post to the linky provided, make yourself a cup of coffee and go visit the other blogs in the list.
Today's questions: When you start reading a novel, do you prefer to be plunged right into the action, or do you prefer a slower, more descriptive introduction to the plot and characters?


My answer:
Starting a new book, is like introductions. A good firm handshake says that this person means business and will get down to it immediately. I'll read that one.
Sometimes you get the peck-on-the-cheek greeting and mostly that just leaves me confused and it can go wrong so easily. I'll normally keep reading, just to clear the confusion.
Then you get those loooong introductions. Where it starts with a glance across the room for about two hours. And then that final moment where you are only two feet apart..... Do I read those? Mostly that will depend on how well it's written. I'm a sucker for words that get arranged into sentences that takes your breath away. You tend to get those sentences in the two hour glance across the room.
And then you get the introduction where there are about 6 car crashes, 20 people shot and at least 3 naked girls before the hero could even finish introducing himself. Do I read those? Honestly, this is the introduction that I am the most picky with. But yes, on occasion, I do like an action hero who can hide behind a lamppost in a white suit while being shot at and walks away with every hair in place and lights the voluptuous blond's cigarette as he passes her by.....

(see what I mean with long sentences?)
What are you reading this weekend?
What type of introduction do you prefer?