Thursday Quotables #6 - The Signature of All Things
Since its release date in 2013, The Signature of all things by Elizabeth Gilbert has been on my TBR list. I remember the day I bought it at a book sale last year. I. was. just. soooo. happy!!!!!!!
But I didn't immediately start reading it. I first had to pack it up and unpack it again and a whole lot of other things happened as well. And somewhere along the line, the excitement was left behind. Finally started reading it yesterday afternoon and

hooray!

- it all came floating back. I just love it!
I can already relate with so many aspects in this story. Especially Alma's mother and her very strict Dutch and Dutch Reformed Church background. I come from a very similar background and find the following roll-on-the-floor-hysterically funny. Just DON'T let anybody see you.....
"Alma's mother did not particularly care for the Swedes, but since there was no Dutch Reformed church nearby, the Swedes were better than nothing. The Swedes, at least, understood and shared the central beliefs of Calvinist teachings: You are responsible for your own situation in life, you are most likely doomed, and the future is terribly grim."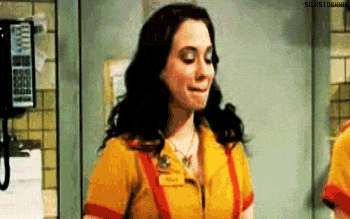 But wait, it gets even better:
"She was suspicious of anything one might call an innocent amusement and quite detested anything foolish or vile. Foolish and vile things included: Public houses; rouged women; election days (one could always expect mobs); the eating of ice-cream; the visiting of ice cream houses; Anglicans (whom she felt to be Catholics in disguise, and whose religion, she submitted, stood at odds with both morality and common sense); tea (good Dutch women drank only coffee); inexpensive household help (a troublesome bargain); people who paid their servants in rum instead of money (thus contributing to public drunkenness); people who came to you with their troubles but then refused to listen to sound advice; New Year's Eve celebrations (the new year will arrive one way or another, regardless of all the bell ringing); the aristocracy (nobility should be based upon conduct, not upon inheritance); and overpraised children (good behavior should be expected, not rewarded)."
"Welcome to Thursday Quotables! This weekly feature is the place to highlight a great quote, line, or passage discovered during your reading each week. Whether it's something funny, startling, gut-wrenching, or just really beautifully written, Thursday Quotables is where my favorite lines of the week will be, and you're invited to join in!"
Have you got a great quote or passage to share with me this week?
Mareli