How to dismally fail at Book Blogging
Exactly one year ago, I've decided to follow my husband's advice and start my own book blog. I guess that means I should have had at least 300 or so posts on my blog. Right? Uhhhhmmmm, nope. My blog is like my marriage - absence makes the heart grow fonder. If I see my husband for 7 consecutive days, it's normally a holiday. You also don't very often see me posting for 7 consecutive days. It's not quite the same? Oh, okay. Will really try my best to do better in the next year. But it truly is a good recipe for my marriage....
After a year of sailing around the Blogosphere, I've learned a number of things. Mostly I've learned that you really, really need to be ridiculously bad at blogging to fail Book Blogging 101. So instead of a anniversary post, I've decided to share all the knowledge I've gathered during the past year on How to dismally fail at Book Blogging.
That will have to be your first step. Try something like superidiotdumasstriestoread.com OR wanttoknowwhattoreadduringspringbreak.com OR youdonthavetofollowmyblogbecauseofmyhorriblename.com Apparently it is also a good idea to get your own domain. I haven't done that. Yet. Should I?
2. Be completely illiterate
Bad spelling and grammar is bound to get you a number of boo's and ehw's. Unless it is intentionally. Remember, you are dealing with people who make those squelly little thingies we call letters into words into sentences into paragraphs into chapters into books into series' for a living. If you want to fail at blogging, never, ever check for spelling or grammar mistakes. And de-activate your spell checker on Google. Just for good measure.
3.
Never
never
never

never

never

reply or comment
Not on your own posts and most definitely not on anybody else's posts. That is just going to gain you some traffic. Stay clear! Make sure that you do not have a comment section or even worse - a comment plug-in on your blog. If you don't comment and don't reply, you will be on a rather safe path to Book Blogging Failure. But if you have to, just be rude and critical. Never ever compliment someone on a great post and never ask or reply on personal stuff. Or the absolute worst - show interest in a book they have just featured. That will get your stats up. I repeat - stay clear!
4. Do not link any of your posts to social media
Facebook, Twitter, Instagram, Pinterest ..... they are all connected. Make sure you do not link any posts to any social media. Avoid those plug-in thingies that just pulls everything through. Your post will spread like wildfire. It's a World Wide Web out there my friend. A spider's web. If you enter, they will pull you in and you will get tangled up. And if you are not really careful, those spiders will ask you to tap dance. Honestly, be aware.
5. Only read the books you already have
Okay, this is a difficult one to explain. We as book bloggers only read what we want and have, because we want to read all the books and we buy all the books (or at least we beg, steal and borrow all the books). So how can you fail at this? Easy! Only read what you have on your bookshelf. Do not get a Goodreads or an Amazon account. That will just tempt you to see what other books are out there. And lo and behold, do not read about the books featured on other blogs. That is just a bad, bad idea. You need to cling to the books you have on your shelf for dear life. Do not buy new ones, and for Goodness sake, do not buy a Kindle.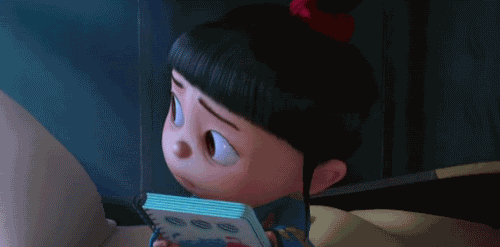 6. Write nothing but reviews
If I was on the path to failure, I would really like to know how this is a fail. Isn't the idea of book blogging to write reviews? Yes, of course it is! But it is only part of the whole. You need to get people to know you and for that you have to network. You know, tap dance with the spiders. If your whole blog is only book reviews and no features or interviews or challenges or discussion points - uhmmmmm, you might not make it. So sorry.
7. Do not use gif's, memes, book jackets or photos
Really, that is just stupid. You don't need it. Nobody ever comments on them. It doesn't keep readers interested in your posts. No, they do not spread like a mass of infectious flu and cold viruses. Of course the biggest percentage of people read the title of a book and remembers it instantly. The cover has nothing to do with it. You really don't have to share or showcase it over and over again (try 7 times). All these weekly cover features, they are just a waste of time. It doesn't get you any traffic. And photos - sooooo overrated. Who cares what the author looks like? Or research material photos, nobody is interested in that. Or are they? Think about it for a moment.
8. Do not participate in any weekly features, challenges, book tags or giveaways
This is a very important point. You need to pay careful attention to this. This is the most dangerous path to a successful book blog. So if you are still set on failure - stay clear from the following:
Top Ten Tuesday - hosted by The Broke and the Bookish
Book Blogger Hop - hosted by The ramblings of a coffee addicted writer
Make me read it Readathon - hosted by The Innocent Smiley
Thursday Quotables - hosted by Bookshelf Fantasies
It's Monday! What are you reading? - hosted by The Book Date
Book Travelling Thursdays - hosted by Goodreads Group
Seriously. Don't go near any of those sites. They are the spiders. Turn around and walk away. Remember to switch off your computer. Slowly now.
Once you've started your own book blog and wish not to do it anymore, you need to seize to exist completely. No, you can't simply die. The dead and the un-dead are way to popular on the Bookish section of the blogosphere. Dying might be one of the most dangerous things you can possibly do. You need to disappear from the face of the earth and the buttons of cyberspace. Or somebody (one of those spiders) will find you. They will lure you back and tempt you with new books and lovely comments and great new weekly features. Or challenges. Or book tags. Or reading groups.
There you have it. My fail-safe strategy to fail Book Blogging 101. Can you think of anything else to add?
Note: I don't think I'm being rather successful at all. Yet.
Mareli