Cover Characteristics - Flags
Welcome to another edition of Cover Characteristics! This week we will be joining Dr Sheldon Cooper on his hit show: Fun with Flags
No, not really. But wouldn't that be fun?
Cover Characteristics is a weekly meme hosted by Sugar and Snark. Every week they give us these gorgeous themes and then you have to pick 5
covers featuring that theme. If you want to participate:
Pick your covers

Post it to your blog

Share your post's URL in the linky provided by Sugar and Snark

Go and check out the other guys who also posted!

(This might influence your current TBR list a great deal.)
I've search far and wide for books featuring flags on the covers of countries/states/galaxies as discussed on Fun with flags. But that didn't proof to be very successful. If you could find any - please let me know. I just ended up using my own collection.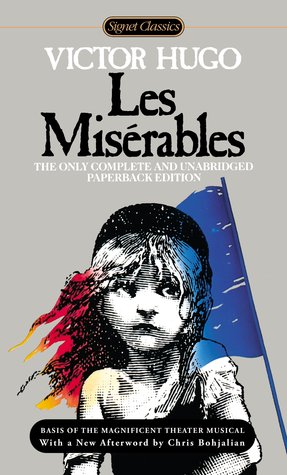 Cosette by Laura Kalpakian This is a sequel to Les Miserables that I haven't read yet. Not that much interested in reading it either. Have you or would you read this one?
A Little in Love by Susan E. Fletcher
Another novel inspired by Les Miserables. This one I will read. I would love to know more about Eponine. Although we know her fate, I would still like to read her story. Have you read this one? Tell me it's as beautiful as it sounds....
All three these books of course feature the national flag of France.
Thalk to me!
What books featuring flags are your favorite?
Are you a fan of Dr Sheldon Cooper's Fun with Flags?
Wishing you all a lovely Wednesday! It's Local Election day in South Africa. So after casting my vote, I will spend the rest of my day reading.
Mareli