The Sunday Post - You have NO idea
The Sunday Post is a weekly meme hosted by
Caffeinated Book Reviewer
. This is a post to recap the past week on your blog, tell
everyone
about books and things you can showcase and share news for the upcoming week. Remember to link your post and to visit others who have linked up.
You have NO idea how bad the past 36 hours

(yes, I'm counting)

have been. I woke up yesterday morning with a spring in my step. That in itself is amazing, as the past week has been just horrible, horrible

(try saying that in a french accent. The impact is so much better).

While we were having coffee, my husband asked me what my plans for the day were. It was rather simple:
Finish some schoolwork

Do the Olymic Book Tag

Finish the new Harry Potter
Now didn't that sound like a good Saturday? As I was making breakfast, I asked my dear, oh so dear, husband to see if there are any nice templates on blogger that I might look at in a few weeks time, you know

When I have time to waste.

Those of you who have children, know when your toddler goes quiet, you normally just happen to know something is wrong. Apparently, it is the same with husbands.
Asking him to just look,

do not

touch or apply, was not such a good idea.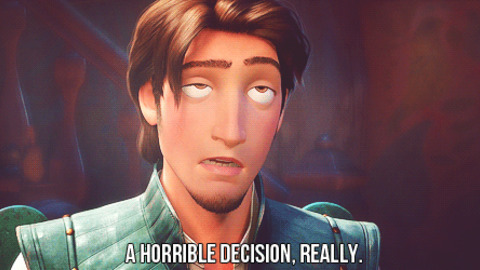 In case you haven't noticed, it was a really, horrible decision. The love of my life wiped my entire blog.....
I had a saved template from before I changed my previous template. Not much help there.
He apologized profoundly and did make about ten cups of coffee in the past 36 hours, although it was only the half bottle of red wine that made me feel better.... Still, this needed to be fixed.
Not entirely happy, but for now - this is my new look. I have tried to work on the template my husband uploaded, but couldn't get anything done. Tried a few others as well - but although I still aspire to be a wizard at Hogwarts one day, the Cyber world is my Azkaban.
Seeing that I am in desperate need of an Expecto Patronum charm, I was wondering if any of the aspiring witches and wizards amongst you, might help me with a charm for the following:
What is a perma-link?? Do you use it? HOW??!

Comment plugins: Which one(s) are the best? My IntenseDebate plugin was also erased and I had a few problems with it. I've installed Disqus now as my template actually gave me the option for it

Do you use labels? WHY?? And again - HOW??!

Tabs - what do you put under tabs?

HOW do you add previous posts at the bottom of your comment block??

The big one: WordPress or Blogger??
I love the blogging world and really have so much fun here, but the technology accompanied with it is slowly sending me to Azkaban. Ai jay jay....
The rest of my week was not that bad. I've hopped onto two new weekly memes this past week and I'm sure I will lots of fun with these in future.
I didn't do

Cover Characteristics

or

Top Ten Tuesday

this week. Tuesday was a public holiday and I spend the whole day reading. Thankfully, it was time well spend:
I did do my usual Friday Meets, but this was when the proverbial pawpaw just hit the fan

(is this expression only in South Africa?)

. I can see on my emails that I had a number of comments, but all those comments are now either on that proverbial fan or gone with the wind (as my husband loves to say). My turn to apologize profoundly.
What's happening this week?
If I can just figure out this new template and get everything back into place and not turn myself in at the AA

(nope, there's nothing wrong with my car)

, I'll be quite satisfied. If I can do the

Olympic Book Tag

, finish the new Harry Potter, review it, do all the weekly memes and teach - I'll award myself with a bottle of wine.
Does anybody have the contact details of the nearest AA? Might be a good idea to keep it close at hand.
Thalk to me!
How good are you at spells? Especially code-breaking of the ones listed above.
Wishing you all a great week ahead!