It's Monday! What are you reading? #1
I've had my eye on this weekly feature for quite some time and decided that today is the day to join It's Monday! What are you reading? This weekly feature is hosted by Bookdate and it's a great way to get your reading week sorted. All you need to do is:
Tell us what you are currently reading

What did you finish reading last week

What do you plan on reading next

Add your link to the linky provided by your host

Visit the other bloggers who also deal with terrible Mondays, but still find the time to prioritize their reading schedules

Make sure to read really awesome books in order to increase the above mentioned bloggers' stress levels by adding even more books to their TBR list

Pop a Rescue for your own nerves or pour a glass of wine and get reading
Currently Reading
Paperback + Audio + Kindle + Google Play Books = Long weekend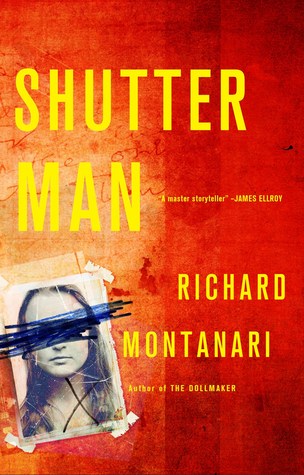 Shutter Man by Richard Montanari (Paperback) I'm about 85% done with it. This is a fabulous book, but you need to keep your head screwed on tight as there are a lot of things happening here with a large number of characters.
Anna and the King of Siam by Margaret Landon (Kindle/Netgalley) This popular classic will be re-published later this month. It tells the true story of Anna Leonowens, an English teacher who was employed by King Mongkut of Siam in the 1860's to help him communicate with foreign governments and to tutor his children and favored concubines.
Blink Twice for Murder by Johann Britz (Google Play Books) I am reading this novel on request by the author. We've received the terribly sad news that Johann Britz passed away over the weekend. Blink Twice for Murder was his first and thus only English novel.
Recently Finished
I didn't finish anything last week! The shame, I know. My latest read and review was Froelich's Ladder by Jamie Duclos-Yourdon. A stunning read and it will be published by Forest Avenue Press tomorrow. I'm sure this book is going to be making a couple of twirls on the blogosphere's dance floor.
Thalk to me!
What are you currently reading?
What have you recently finished and what's next?
Mareli