Cover Characteristics - Schools
For this week's Cover Characteristics, we are featuring Schools
Cover Characteristics is a weekly meme hosted by Sugar and Snark. Every week they give us these gorgeous themes and then you have to pick 5
covers featuring that theme. If you want to participate:
Pick your covers

Post it to your blog

Share your post's URL in the linky provided by Sugar and Snark

Go and check out the other guys who also posted!

(This might influence your current TBR list a great deal.)
I've been out of school long enough to be able to say: It was the best days ever! Today I'm going to take a trip down memory lane and feature two schools that inspired me to attend boarding school and one school that I know inspire a large number of boys in South Africa to go to boarding school.
Maasdorp
Maasdorp was a fictional boarding school for girls and was first published in 1932. The series was written between 1930 and 1960 by Stella Blakemore and these are still very popular amongst young Afrikaans readers. It features Kobie Malan and her friends (nicknamed Kobie and the three musketeers) and once you've stepped inside Maasdorp, you will never forget it. The original series consisted of 16 books but it has been condensed to 12 books a couple of years ago.
Keurboslaan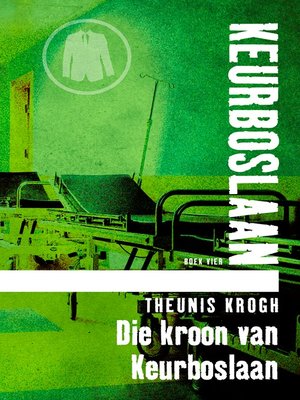 The Maasdorp series was so popular that Stella Blakemore decided to write an equivalent, but featuring a boarding school for boys this time. Under the pseudonym Theunis Krogh, she brought Keurboslaan to life. This series grew to be even more popular than Maasdorp. Mainly due to one reason: Doctor Roelof Serfontein.
In the first book of the series by Theunis Krogh, we meet this dashingly handsome young man who got lost near the border of Swaziland. Incidentally, the struggling boarding-school Keurboslaan was close by and he got rescued by the fairy-crazed, elderly principle of the school. Doctor Serfontein, a world renowned author of novels no simple-minded person could ever understand, decided to stay at this mediocre school as vice principal. Under his very, oh so very capable hands, he turns Keurboslaan into one of the best schools in the country. The influence he has on the boys attending this school and his personnel, will change their lives forever. Not even to mention the influence he had on me..... This series consists of 20 books and I have read all 20 year in and year out, every year for at least 10 years.
Note: Unfortunately, both these series' are only available in Afrikaans. But it really is a very easy language to grasp. You can learn to speak Afrikaans while reading these. Honestly.
Spud features the boarding school, Michaelhouse. Noticed that I did not say fictional boarding school? Because it isn't. Michaelhouse is a full boarding school for boys founded in 1896. It is located in the Midlands of Kwazulu Natal, South Africa.
Spud is a series of 4 books that captures the humor of life in a boarding school through the diary of John (Spud) Milton.
The story begins on the first day of Spud's life in the private boarding school and follows his years and experiences with the often eccentric characters found in a school environment. His very-close-to-dysfunctional family are also a big feature in these novels.
Note: Yes, these novels are in English and if you didn't know, there are even a movie staring John Cleese.
Thalk to me!
What books featuring schools are your favorite?
Did you attend boarding school or only wished you had?
Please share your favorite covers featuring schools with me!