June 2016 InkStains
After almost 3 months of blogging, I'm starting to notice what comes around and goes around - monthly roundups.
This is my first post of the henceforth monthly update of the books that left a stain on my reading mind. In other words, all the books read by me during the past month. I will combine this with the monthly Library Card page. Still need to find a quirky title though, so watch this space!
My Library Card for June 2016 ended up being a bit of a disaster. I only managed to finish 1

(yes, one)

of the scheduled books.
I did finish

11/22/63

and that book should count for at least 3 books

We went on holiday unexpectedly

I finished a book that took me 2 months to complete (not 11/22/63)

I revamped the blog

I couldn't load The no 1 Ladies Detective Agency (still need to look into that)

I registered for Netgalley and got distracted

I read 11/22/63 and got stuck in time
Books that I did finish in June:
Paperback
This is a brilliant novel that I still can't believe took me so long to finish. 5 Star rating
Kindle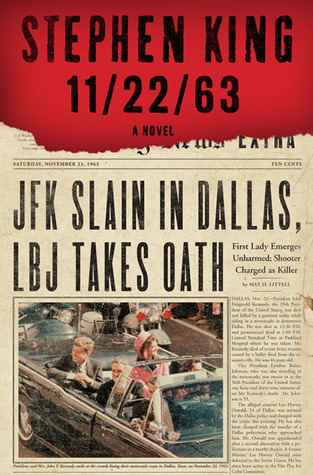 The Ice Queen by Alice Hoffman
- It wasn't Alice Hoffman's best book, but anything by her is worth reading. 4 Star Rating
11/22/63
(Goodreads link)
- The key evidence that will sway the verdict in favour of The Defense.
5 Star rating
Audio (Librivox)
My quest in search of the League of Extraordinary Gentlemen is nearing an end. I've finished both The Invisble Man and The Picture of Dorian Gray
Both of these books are truly great works, although I desperately felt the need to pull my Psychology 101 textbook closer. 3 Star Rating

(both)
InkStain of the month:
Believe it or not, it was actually a tie between Come, thou Tortoise and 11/22/63, but I have decided to give it to: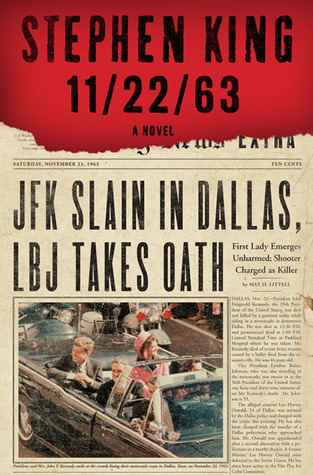 Mainly because I just can't stop talking and thinking about this book! I already know that there are a number of readers out there and in here who also loved this book. I didn't write an actual review on this novel, but rather gave 10 reasons why you should really read 11/22/63

(if you haven't already)
What was your favourite book for June 2016?
Please join me tomorrow to have a look at my Library Card for July as well as The Sunday Post.
Enjoy the rest of your Saturday!